For recovery or long term, Home Health Care Pharmacy offers wheelchairs designed for different types of activities, around the home or outdoors, as well all lightweight, heavy duty and performance styles. There are many variables to consider when choosing a wheelchair. Our mobility experts can work your doctor or therapist to ensure you select the wheelchair that will best meet your specific needs.
Manual Wheelchairs
Manual Wheelchairs are defined by their two large wheels in the back, where a user can self propel using hand-rims.
Power Wheelchairs
Power wheelchairs utilize a motor to propel their seated users. These chairs are built for people with weaker upper extremities, or people who cannot walk short distances.
Tilt and Power Tilt Wheelchairs
A tilting wheelchair has a seat frame that tilts backward in varying degrees from almost vertical back about 50 degrees. Tilt wheelchairs are often chosen for children and seniors who require comfort, stability and posture control.
Walkers are frames designed for people who need additional support and stability while walking. If you break a bone in your leg or foot or you're at risk of falling, a walker can provide stability and make it easier for you to get around.  Most walkers are light weight, adjustable, and many can fold for easy transport and storage. Like wheelchairs, there are many variables to consider when purchasing a walkers. Our mobility experts will help you make the right choice.
Standard
This walker has four nonskid, rubber-tipped legs to provide stability. You must pick it up to move.
Two-wheel
This walker, which has wheels on the two front legs, is helpful if you need some, but not constant, weight-bearing help.
Three-wheel
This walker provides balance support like a four-wheel walker, but it is lighter weight and more manoeuvrable.
Four-wheel
This walker is for people who don't need to lean on the walker for balance.
Knee walker
This walker is similar to a foot-propelled scooter, but it has a platform for resting your knee.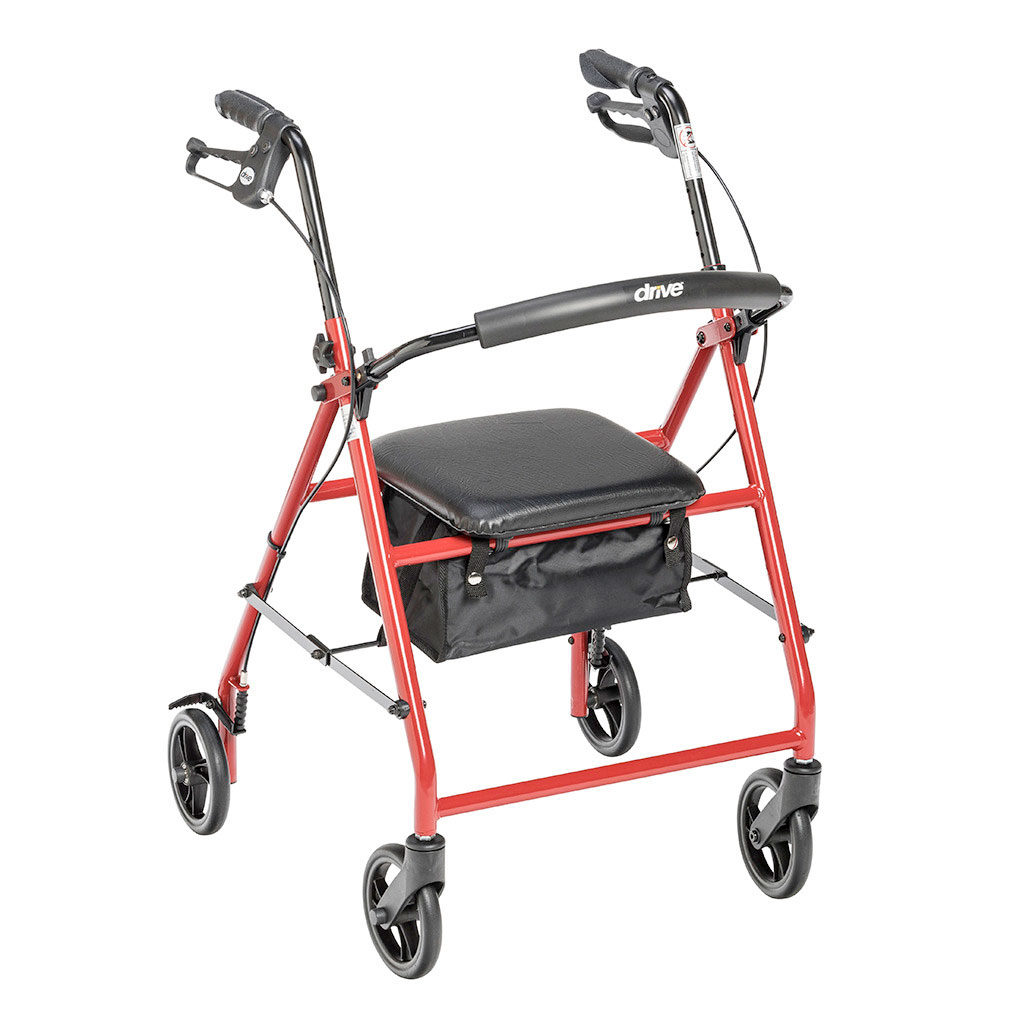 From baskets, bags and totes to trays & cup holders, backrests, lights, and glides there are almost endless possibilities for accessorizing walkers and wheelchairs. Visit Home Health Care Pharmacy to find thoughtful accessories for walkers and wheelchairs that can help ensure safety and comfort.
Check our Consignment Inventory
Our consignment program offers a selection of gently used walkers as well as manual, power and tilt wheelchairs. Buying secondhand can save you money and you may just find a better chair for your budget. Learn more about our consignment program.